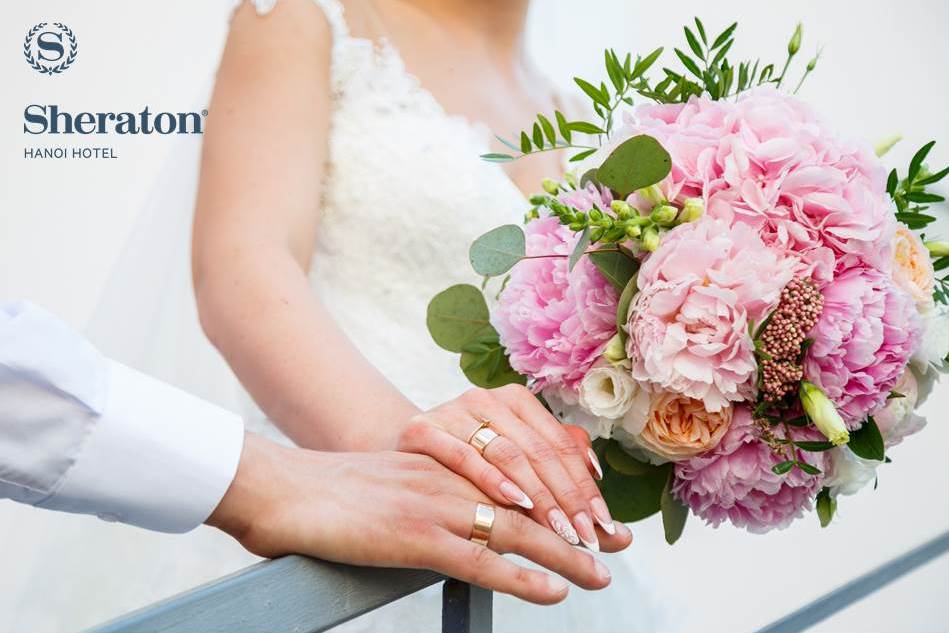 Sheraton Wedding Workshop 9 - Wedding Trend 2018 / Xu Hướng Tiệc Cưới 2018/
25 tháng 3, năm 2018 - 25 March, 2018 (14:00 - 17:00)
Sheraton Wedding Workshop - chương trình được mong chờ nhất với chủ đề Xu Hướng Tiệc Cưới 2018 sẽ diễn ra vào 25/03/2018 tại khách sạn Sheraton Hanoi. Cùng đến tham dự để nắm bắt các xu hướng mới nhất về trang trí tiệc cưới của các chuyên gia hàng đầu trong lĩnh vực cưới như:

Lutèce Wedding Planner - chuyên gia về lĩnh vực tổ chức và trang trí tiệc cưới

Quách Ánh Makeup Studio - chuyên gia trang điểm

White Peony - chuyên gia thời trang cưới

Bokeh Lah - chuyên gia về lĩnh vực ảnh cưới

PAT Wedding Film - chuyên gia về lĩnh vực quay phim, phóng sự cưới

Tham dự Workshop, các vị khách tham dự sẽ được nghe các chuyên gia tư vấn về các xu hướng trong mùa cưới năm nay cũng như giải đáp chi tiết các thắc mắc liên quan đến việc chuẩn bị và tổ chức đám cưới.

Hãy cùng tới, trải nghiệm để nhận được những thông tin hữu ích và đặc biệt hơn nữa là các phần quà tặng bất ngờ từ những đối tác tham dự chương trình.

Sheraton Wedding Workshop 9.
Thời gian: 14:00 - 17:00, ngày 25/3/2018
Địa điểm: Phòng Sông Đà Complete - Tầng 2 khách sạn Sheraton Hanoi
K5 Nghi Tàm - 11 Xuân Diệu, Tây Hồ, Hà Nội


Sự kiện Facebook của chương trình có thể tìm thấy tại đây.
Chương trình vào cửa tự do. Xin vui lòng liên hệ hotline: 0903 224 377 để đăng kí.
-----------------------------------------------------------
Sheraton Wedding Workshop 9 - the most awaited wedding workshop is ready to guide you through all the latest Wedding Trend in 2018. The event features top-notch wedding professionals such as:

Lutèce Wedding Planner - wedding planner and related services

Quách Ánh Makeup Studio - makeup professional

White Peony - bridal dresses professional

Bokeh Lah - wedding photography and filming professional

PAT Wedding Film - wedding photography and filming professional

Coming to the workshop, you will receive expert advice on wedding planning and organizing.

There's also chance to receive special benefits from Sheraton Hanoi Hotel and other partners participated.

Sheraton Hanoi Wedding Workshop 9
Time: From 14:00 to 17:00 - 25 March, 2018
Venue: Song Da Complete - 2nd floor, Sheraton Hanoi Hotel.
K5 Nghi Tam - 11 Xuan Dieu - Tay Ho - Ha Noi


Please click here for our Facebook's event.
Free entrance. Please reach us via hotline at (84) 903 224 377 for registration.