TO THE JOURNEY WEEK. A CAREER ORIENTATION DAY 2018
"To the Journey", a career orientation program for young hoteliers was held by Sheraton Hanoi Hotel and the JW Marriott Hanoi hotel on April 20. The event attracted the participation of students from tourist schools, hotels and job seekers in the hotel industry.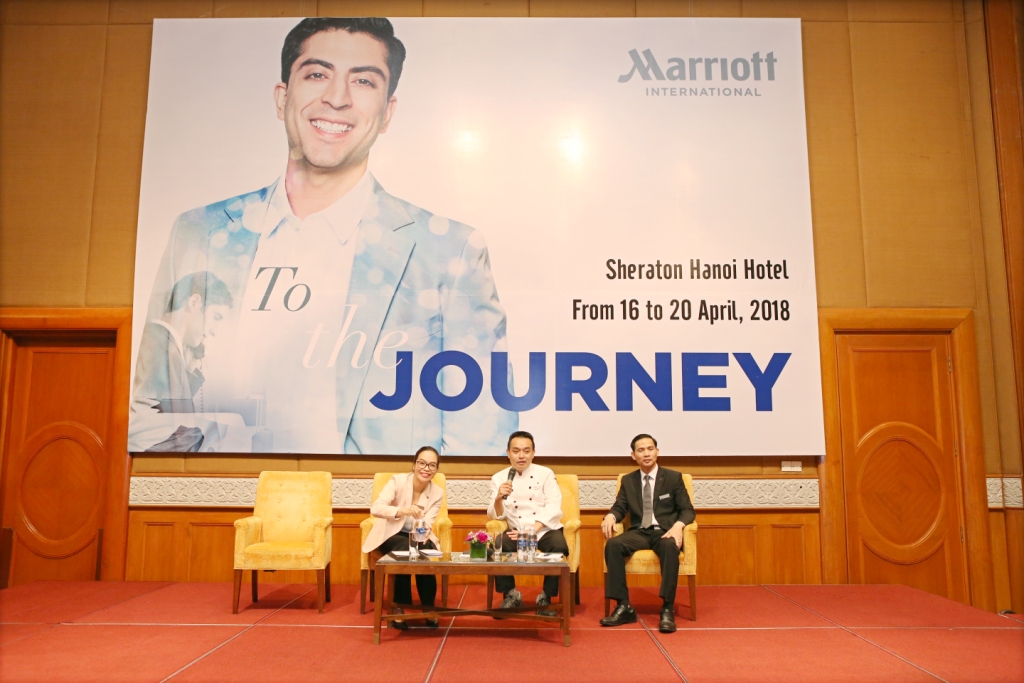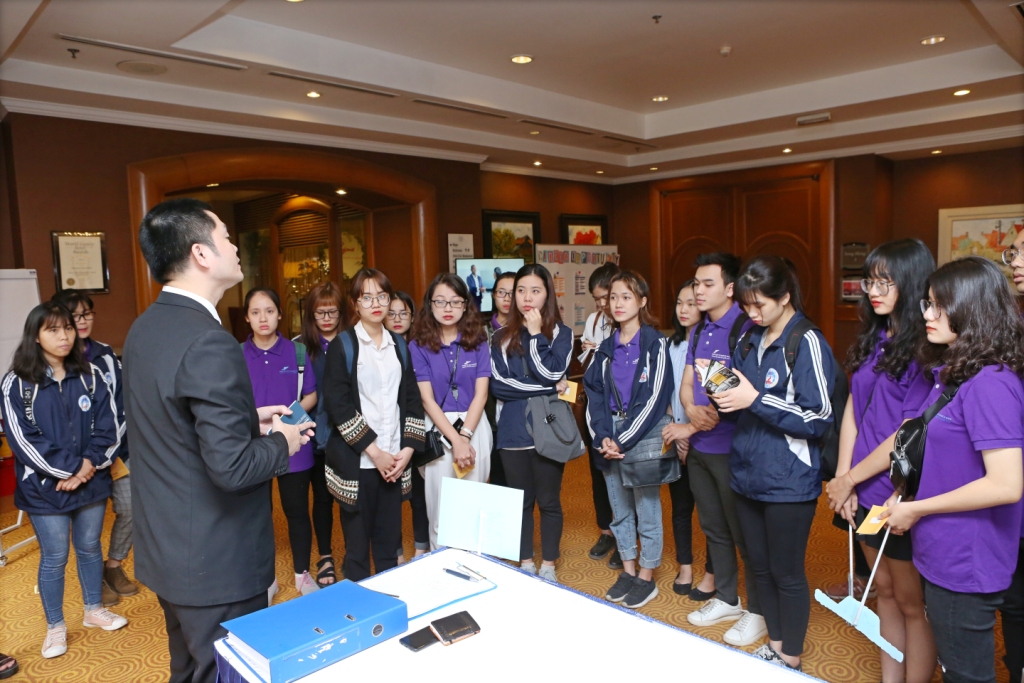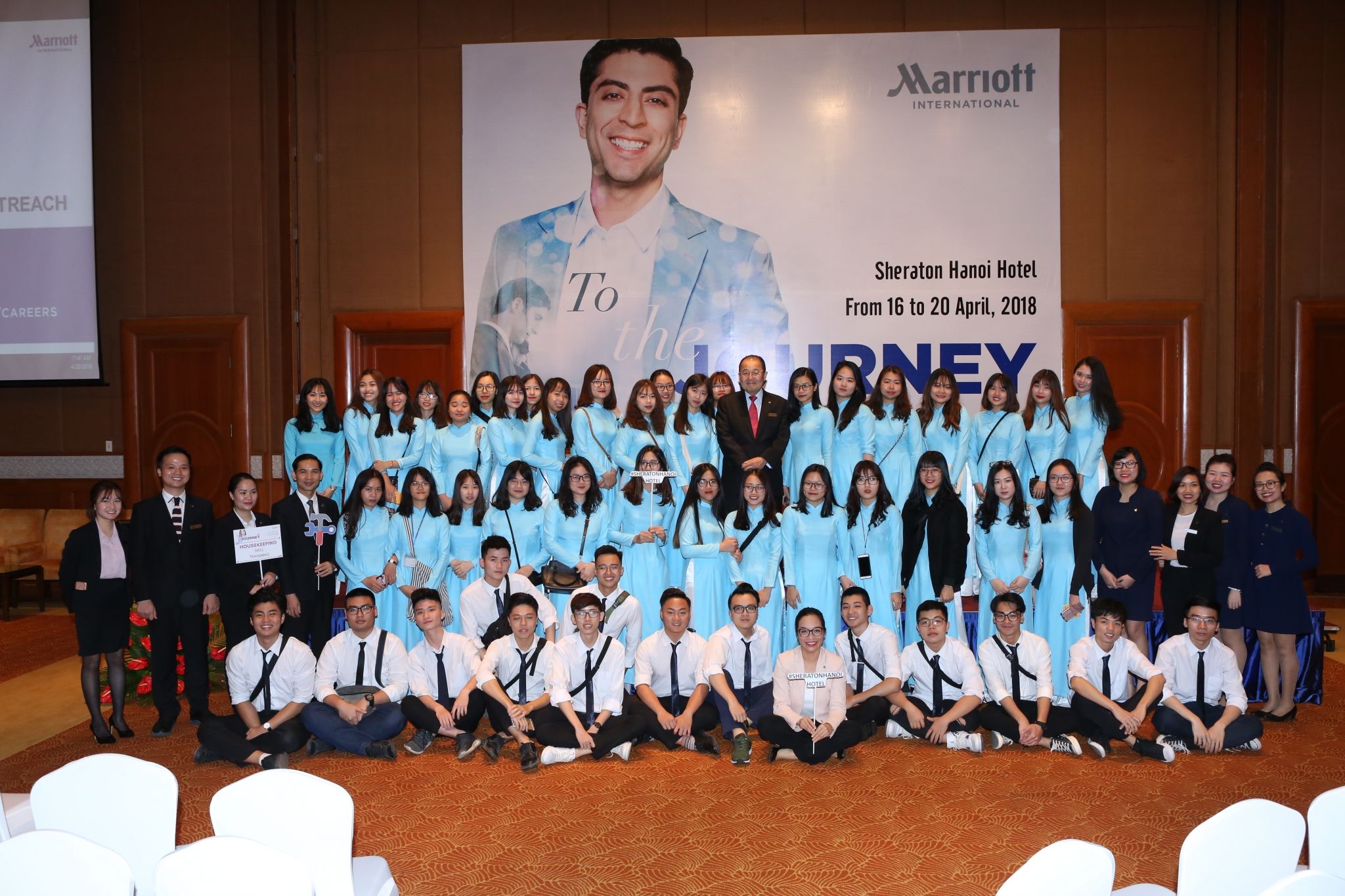 "To the Journey Week" is an event aimed at students and applicants looking for career opportunities in hospitality industry.
Nearly 300 students from the Faculty of Tourism of Hanoi Open University, National Economics University, Trade University, etc. had the opportunity to communicate directly with specialists currently working at Sheraton Hanoi Hotel and JW Marriott Hotel Hanoi.
The students are introduced to some practical skills in the Reception, Room, Kitchen skills At the same time, the students also have the opportunity to sit in small grousp to have a discussion, to raise in-depth question about each job position inside the hotel. It helps the students to have a clearer image, skills and career guidance to help them find a job that is right for their needs and desires.
With the expansion of new hotel chains in Vietnam, within the next two years, the Marriott Inc. expects to have six more five star hotels in Vietnam, requiring high-quality human resources. Through the Career Day, Marriott also wishes to provide information on training programs and develop local human resources to meet the high-demand needs of the hotel industry in the future.
Inauguration of the new kitchen at a secondary school in mountainous region, sponsored by Sheraton Hanoi Hotel & JW Marriott Hotel Hanoi
Hanoi, March 27, 1818 - On March 26, 1818, the Sheraton Hanoi Hotel and JW Marriott Hanoi Hotel organized a volunteer trip and handed over a cafeteria for Ngoc Dong Commune Secondary School , Thong Nong district, Cao Bang province. This is a cafeteria built on the funds raised from the "Run to Give 2017".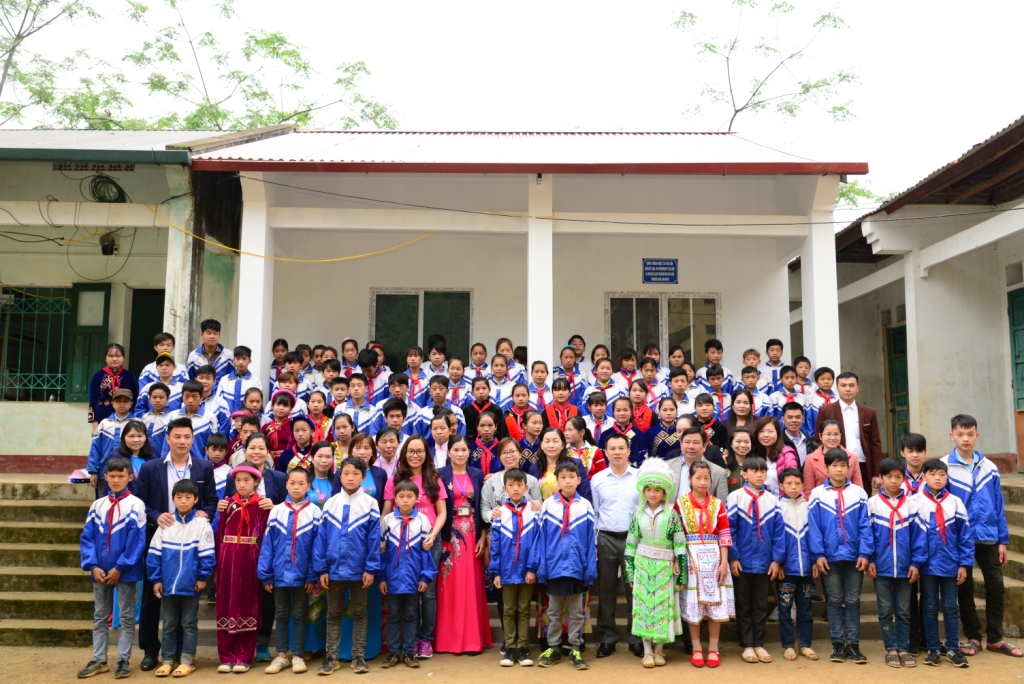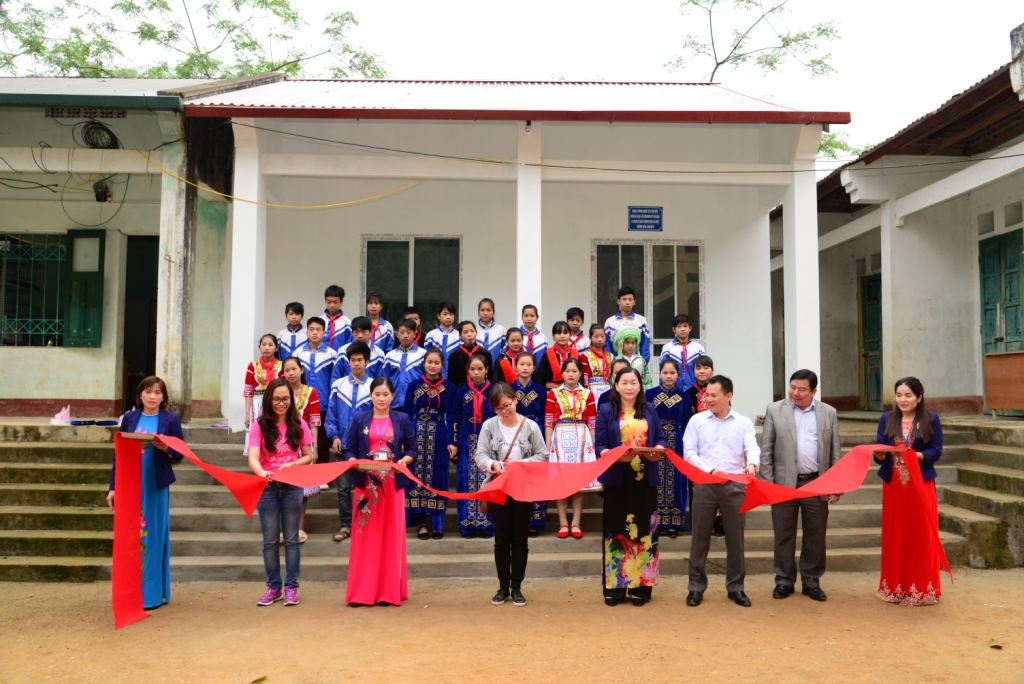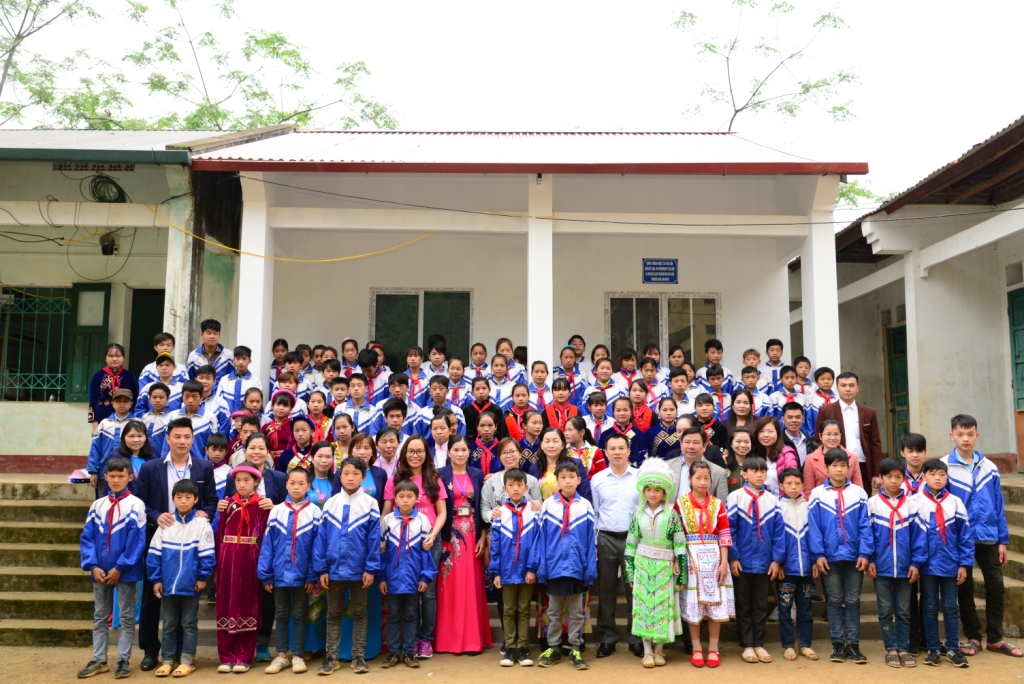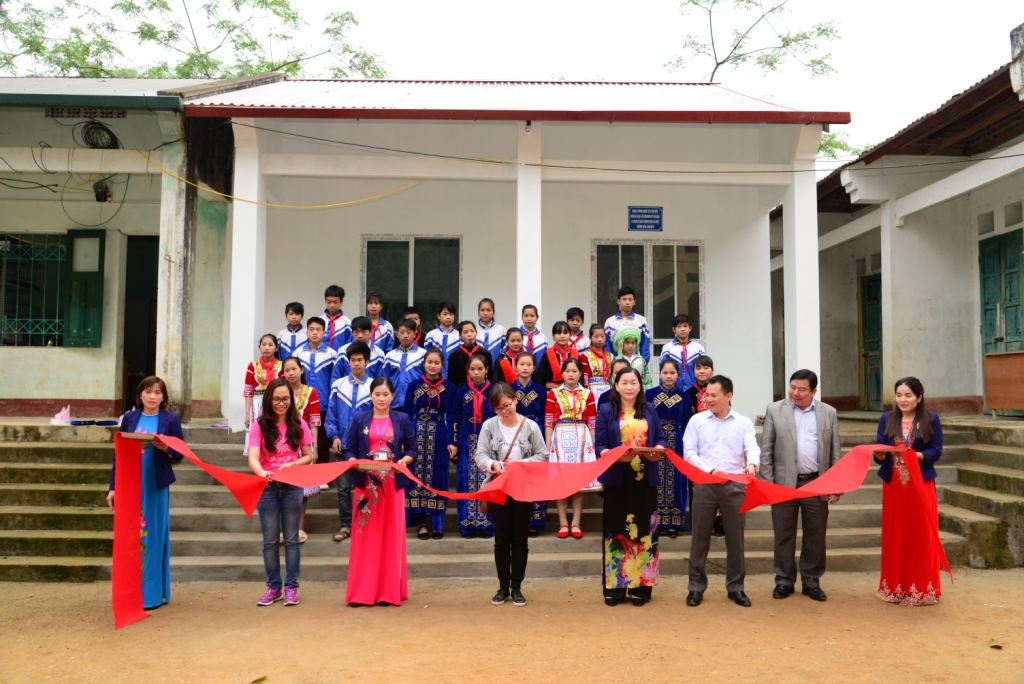 Ngoc Dong Secondary School is a school in Ngoc Dong commune, a district of Thong Nong, Cao Bang province. Thong Nong is a highland border district located in the northwest of Cao Bang province with 9 communes in the extremely difficult communes included in Program 135 Phase II, including Ngoc Dong. The main population of the district are indigenious communitites - the Tay, the Nung, the Mong and the Dao. The majority of people here are not high educated people, life is extremely difficult, the economy depends mainly on agriculture, self-sufficient farming.
Ngoc Dong Secondary School has 119 students and 10 teachers. Due to difficult transportation and economic conditions, the way to school is very long and challenging. Students often have to bring their own food to class and eat in the classroom or in the school grounds.
In 2017, after the success of Run to Give charity run in Hanoi by Sheraton Hanoi Hotel and JW Marriott Hanoi Hotel, the fund was raised from the community through this run. Through the AFV - Vietnam Social Security Program Support Fund, the fund is financed for the project "Building kitchen for Ngoc Dong Secondary School".
With the contribution of local departments, the kitchen of Ngoc Dong Secondary School was built and inaugurated on 26 March, 2018. The new kitchen has a total area of 80m2 with a dining room 50m2 and a kitchen space 30m2. The staff and teachers of Ngoc Dong Secondary School share this kitchen that they have always wished to have at school. The kitchen will help improve the meals of the students as well as the staff of teachers in this school to help teachers and students focus more on teaching and learning.
At the inauguration ceremony, Sheraton Hanoi Hotel and JW Marriott Hanoi Hotel also offered their students with gifts, notebooks and pens. They hope that the new kitchen can partly help the students have healthy meals and stay healthy to continue their education.
Gout de France 2018 - Good France 2018
Sheraton Hanoi Hotel's Hemispheres Restaurant Steak & Seafood Grill is one in 2000 restaurants around the world to serve serve French-style dinner on the same day at various cities.
Goût de France / Good France will celebrate French gastronomy in various locations worldwide from 19th to 25th March, 2018. Over 3000 chefs on all five continents are expected to join the event. Lunch/Dinners served in participating restaurants will honor the merits of French cuisine, its capacity for innovation, and its values: sharing, enjoying, and respecting the principles of high-quality, environmentally responsible cuisine.
✔ In Vietnam, 41 chefs in Hanoi, HCMV, Hue, Danang, Vung Tau, Nha Trang, among the most prestigious in the country, have been selected by a committee of international chefs, led by the famous Alain Ducasse.
✔Hemispheres Steak & Seafood Grill, one in more than 2000 partipated restaurants will offer a special menu with typical French cuisine.
More details and table reservations can be found here.
YCI - Youth Career Initiative 's Graduation Ceremony Class 2017-2018
YCI (Youth Career Initiative - YCI)'s graduation ceremony was held at Sheraton Hanoi Hotel. YCI's mission is to support youths with disadvantage to gain hands-on skill & experience working in the dynamic hotel industry.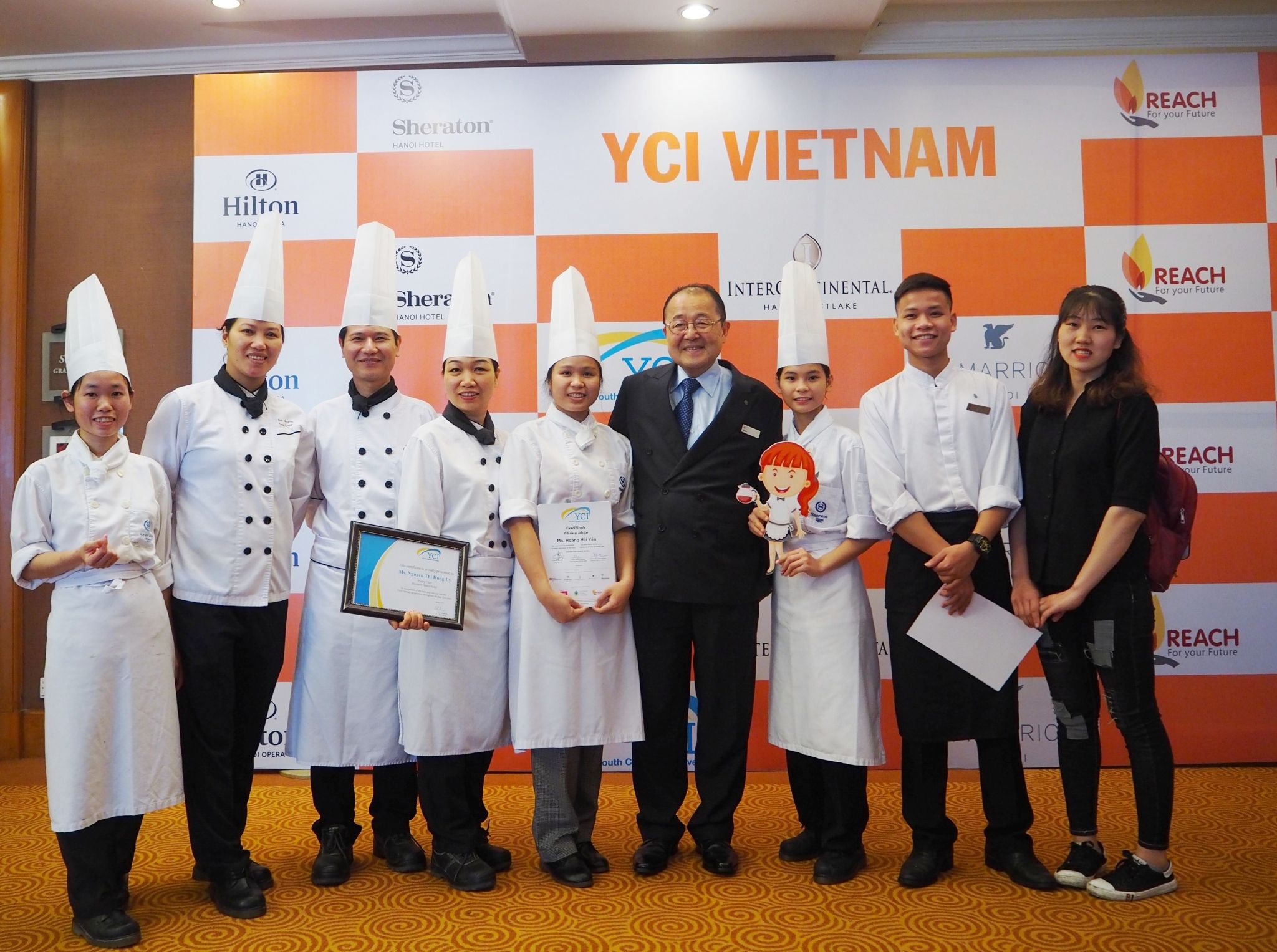 SHERATON HANOI HOTEL, VIETNAM, 7 March 2018 - This morning, YCI (Youth Career Initiative - YCI)'s graduation ceremony was held at Sheraton Hanoi Hotel. YCI in Vietnam was launched in Hanoi in 2010. YCI's mission is to support youths with disadvantage to gain hands-on skill & experience working in the dynamic hotel industry.
The students participated in the training program have difficult circumstances succh as being orphaned, have seriously ill parents, or young migrants in difficult circumstances . In addition to being provided with 100% tuition fees, the students will also be provided with living expenses, uniforms and travel assistance throughout their studies at REACH centers and hotels.
YCI - class of 2017-2018 was the cooperation result of REACH and other 5-star hotels including: Hilton Garden Inn Hanoi, InterContinental Hanoi Westlake, JW Marriott Hanoi và Sheraton Hanoi.
Sheraton Hanoi Hotel's Tennis Court Maintenance
The tennis court at Sheraton Hanoi Hotel is under maintainence from 9 March, 2018 to 15 April, 2018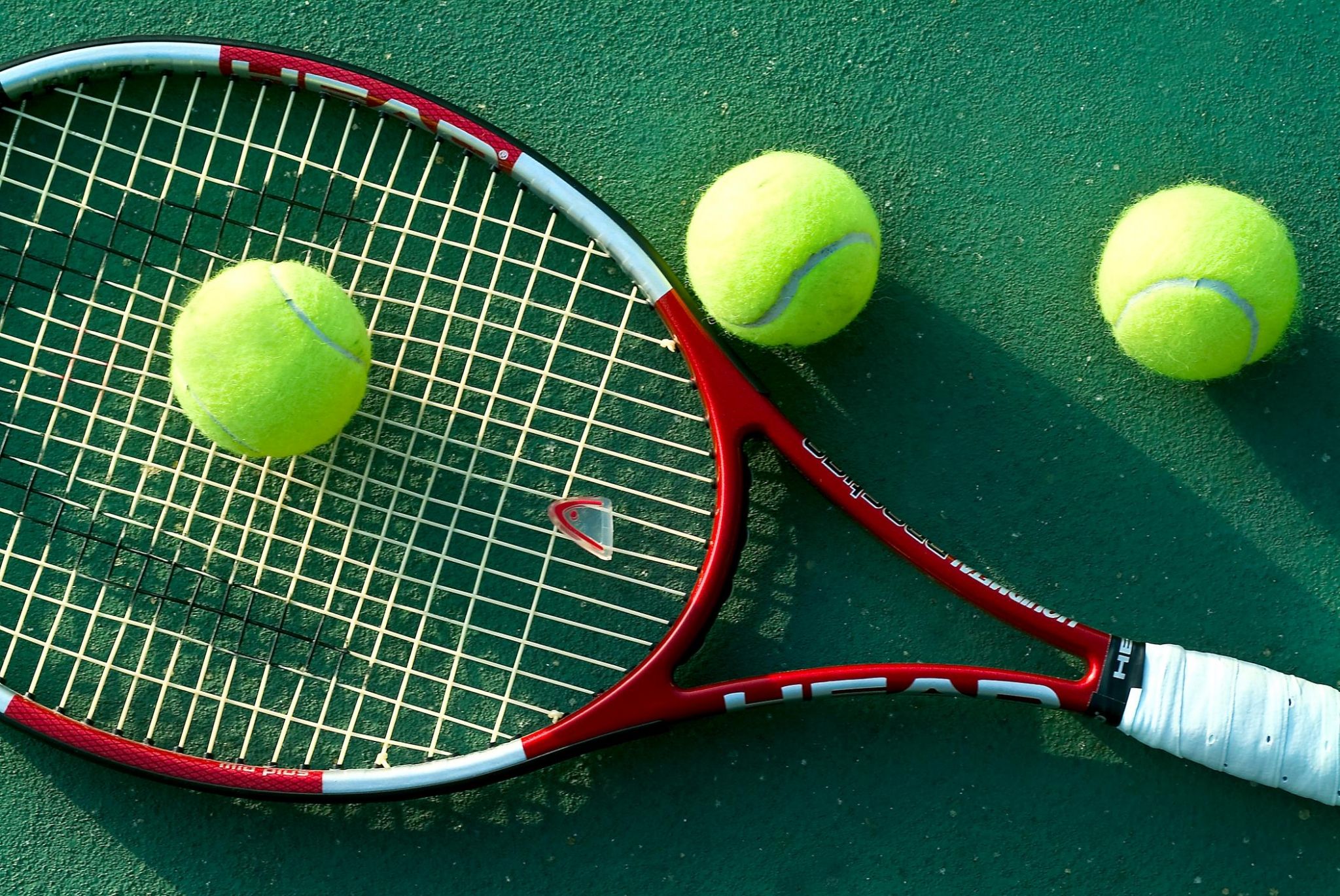 Dear Valued Guest,
Please be informed that we will close the tennis court for renovation from Friday March 9. The tennis court will resume back to normal service on Sunday 20 May, 2018.
During the mentioned period, there will be noises occurring randomly at certain timing during the day. We apologize for any inconvenience.
Thank you for understanding.
Should you need further assistance, please do not hesitate to contact us at the Front Desk or our Guest Service Center at 84 24 3719 9000.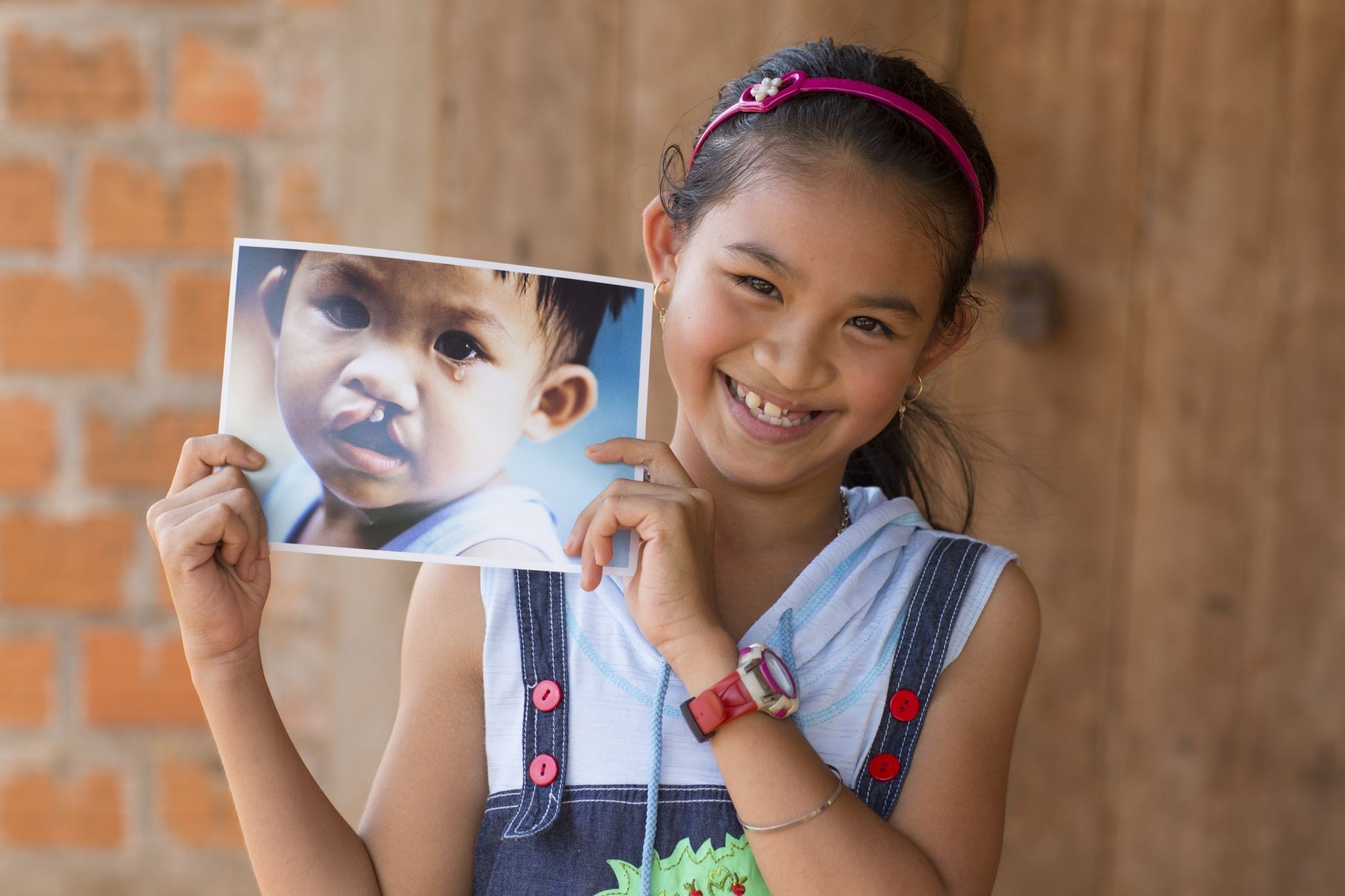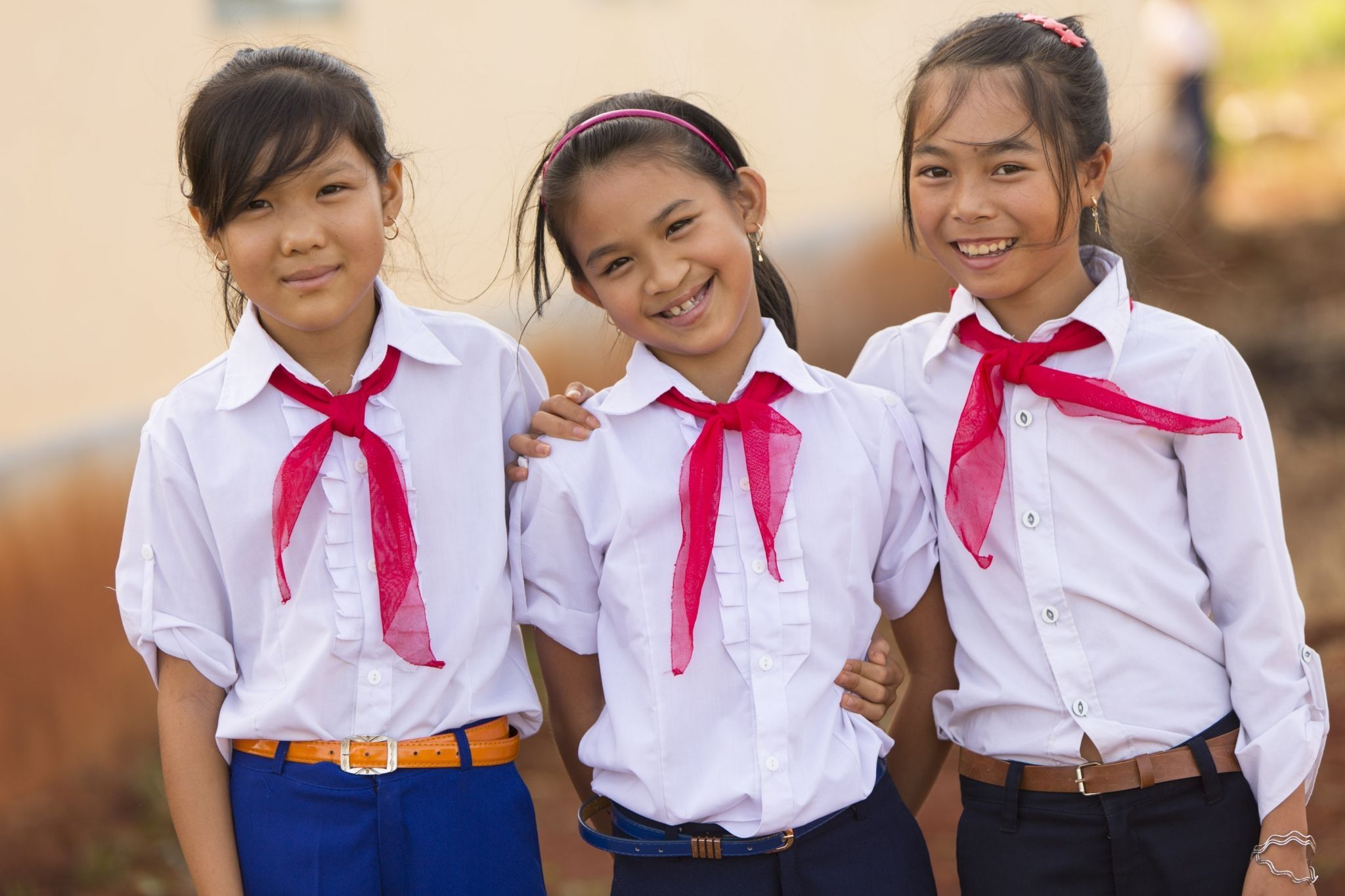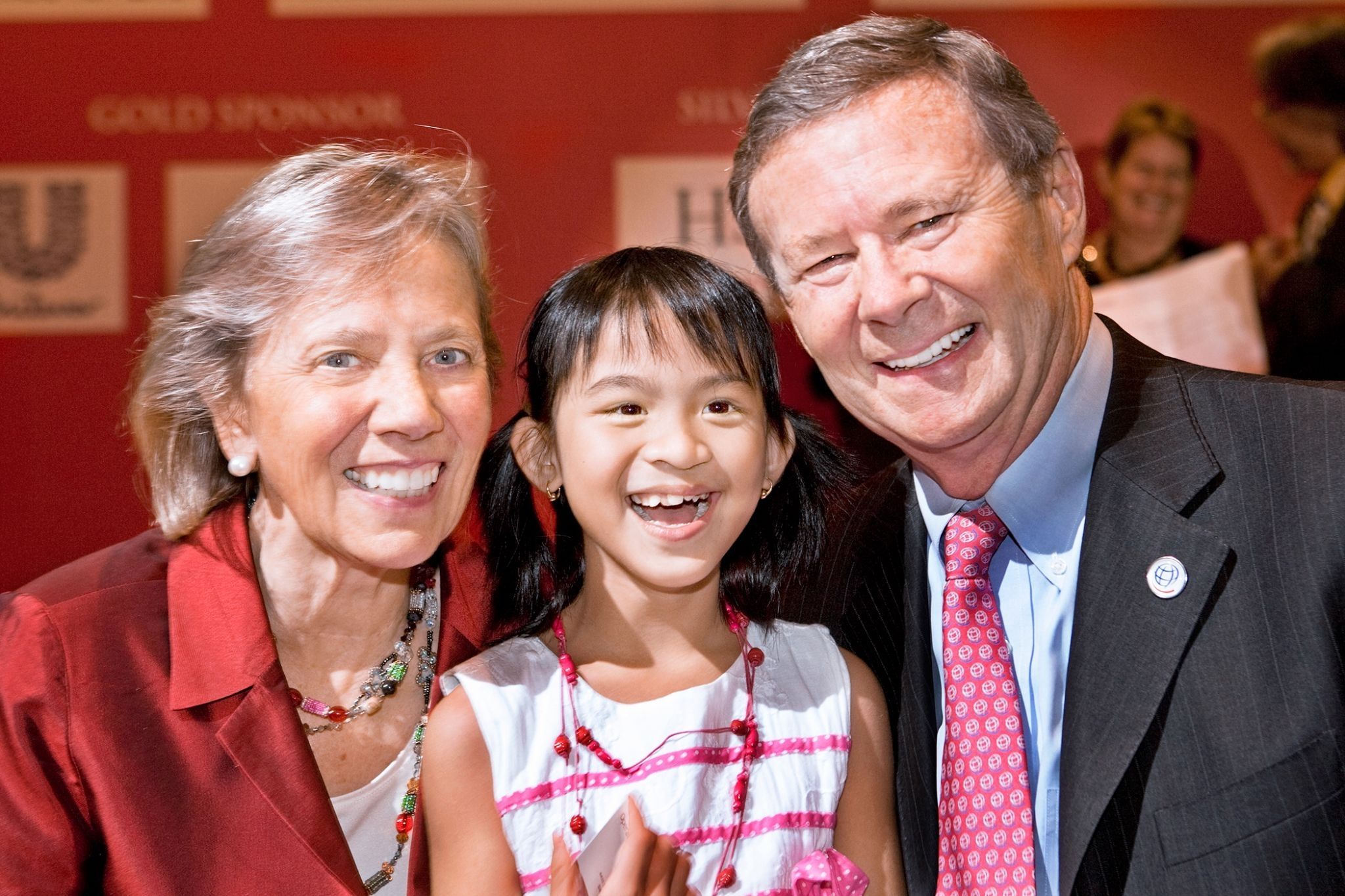 VIETNAM, January 9th, 2018 – Marriott Hotels in Vietnam and Cambodia has confirmed a partnership with Operation Smile, a nonprofit organization that believes children deserve to live their lives with dignity, and dignity begins with a smile. The collaboration will raise funds and build awareness for Operation Smile's mission to save lives and heal smiles by providing life-saving surgeries for children and young adults worldwide who were born with cleft lips, cleft palates, and other facial deformities.
In 2017, the Marriott hotels in Vietnam/Cambodia raised more than USD$15,00 to help fund operations for children with harelips and cleft clefts and deliver postoperative and ongoing medical therapies to those in the low and middle-income bracket during charity event "Run to Give 2017". In 2018 we have increased our support to involve and encourage guests as well as employees and business partners to together raise funds.

Following hotels in Viet Nam and Cambodia participant in partnership
- Sheraton Saigon Hotel & Towers
- Le Meriden Saigon
- Sheraton Nha Trang Hotel & Spa
- Sheraton Hanoi Hotel
- JW Marriott Phu Quoc
- JW Marriott Hanoi
- Renaissance Saigon
- Sheraton Grand Danang Resort
- Sheraton Tam Ky
- Four Points by Sheraton Da Nang
- Le Meriden Angkor
- Courtyard Siem Reap

The partnership includes a cause-related-marketing initiative, local activities fund-raising program and more.
• Cash donation: Hotels in Vietnam and Cambodia will provide guests with envelopes in which they can provide cash donations in addition to the funds raised form "Run To Give" 2018
• In-Kind donation :
o Support 300 "Smile Bags" per hotel which includes: Shampoos, soap or body wash, combs and washcloths
o Support accommodations for business trip and fact missions by Vietnam Operation Smile Team/Medical Instructors or Doctors
o Provide Ballroom for Charity Dinners in Ho Chi Minh/ Hanoi, and meeting room support on ad hoc basis.
• Support 6-8 mission with volunteers from hotels
• Provide internships at hotels for qualified individuals

"We are proud and thrilled to have played a part in gathering so much support for this worthwhile cause," said Ms. Catherine Racsko, General Manager of Sheraton Nha Trang Hotel & Spa, on behalf of Marriott Business Council Vietnam/Cambodia. "We look forward to supporting Operation Smile for many more years to come in the hopes that we can continue to help make a difference in the lives of children all over Vietnam/Cambodia".

For further information about the program or the support from Marriott International Hotel Vietnam/Cambodia, please contact +84 258 388 0000
Mr. Nguyen Cong Chung - Asia's Chef Hotelier of the Year
Nguyen Cong Chung, Executive Chef at Sheraton Hanoi Hotel proudly took home the Asia Chef Hotelier of the Year in 2017.
MACAU, December 2017 - Nguyen Cong Chung, Executive Chef at Sheraton Hanoi Hotel proudly took home the Asia Chef Hotelier of the Year in 2017. Mr Chung is the first Vietnamese Executive Chef at an international 5-star hotel. He has 22 years of experience in the culinary field and devotes a great deal of his time to instructing and motivating students.
The Hotelier Awards celebrates the most talented and hardworking professionals that breathe life into a hotel, whilst also inspiring the younger generation to join this industry. The awards will continue to draw attention to these exceptional professionals in years to come, giving them the recognition and praise that they deserve.
We, at Sheraton Hanoi Hotel, are honored to present Chung. Chung and his culinary team proudly to serve you at our venues.