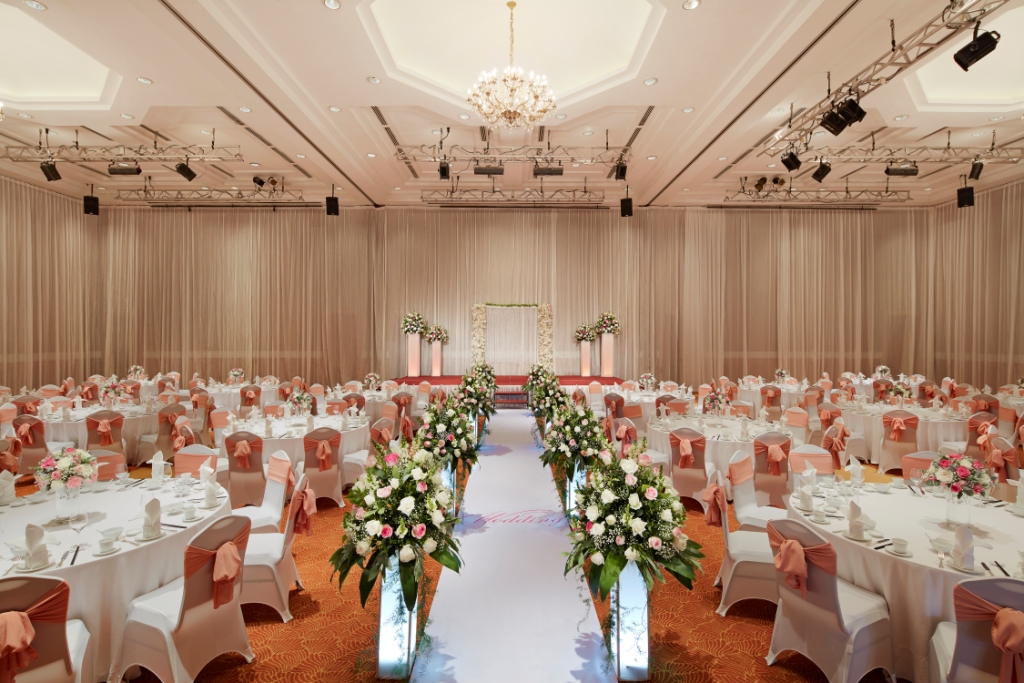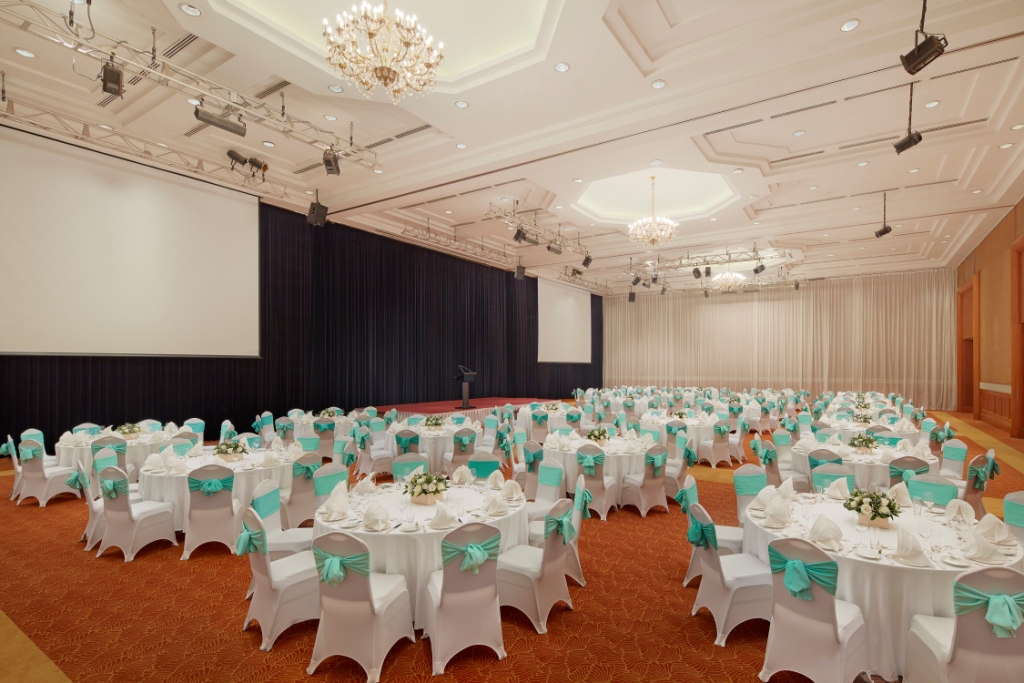 Our 10 versatile spaces—spanning 861 square meters—give your guests a comfortable space to share knowledge, brainstorm new ideas, and connect with colleagues. Meanwhile, state-of-the-art audio-visual and telecommunications equipment enhance each experience.
Our largest venues, Song Hong and Song Da Grand Ballrooms, each brings their own unique style to any event. The pillarless Song Hong Grand Ballroom—the larger of the two—can accommodate up to 430 guests for a sit-down dinner or 600 for a reception. Soaring ceilings lend an airy feel to the entire space. The Song Da Ballroom invites the outside in with oversized windows overlooking the gardens, pool, and West Lake. Natural light floods the easily flexible space. Each space is divisible into three separate rooms for smaller events and boasts their own spacious foyer with a neutral colour palette and rich wood accents. Both foyers connect to the serene courtyard—an ideal setting for al fresco break. Meanwhile, each foyer hosts up to 100 guests for a cocktail party or exhibition, offering a stylish venue for smaller gatherings.
Or take advantage of the hotel's outdoor terraces—including Lakeside Garden, Bar Déjà Vu Terrace, and Westlake Terrace—by hosting an outdoor affair. Sweeping views offer a stunning backdrop to any event.
Allow our international conventions team to configure the space to your specifications to creating a mesmerising event.
For more information regarding Sheraton Hanoi Hotel's Meeting Rooms & Function Rooms, please contact our Convention Team at 8424 3719 9000 or email: meetings.hanoi@sheraton.com or click here to learn more.
Sheraton Hanoi Hotel's Function Rooms Floor Plan